by
Auzdein von Himmler
at
March 10 Friday 3:07 pm EST
§ "Lord Auzdein...please...take me.."
His eyes flashed while narrowing, only changing the flesh around them by millimeters, yet speaking volumes all the same. Those were summoning words where he came from, and always ended in
just one way
. In that instant, in his mind, he was throwing the table out of the way, not caring who it scared or impacted, and was charging forward into her like an unstoppable bull, letting go of her hands as his own moved to pin her up against the wall by her throat and groin, and tearing off her clothing in a single, startling motion. It didn't matter.
Nothing
mattered but
taking
her. He would steal or
make
her better replacements for the clothes
later
.
Powerful, expertly trained hands of an instructor of other instructors were sending her into a shivering, convulsing, flood gate opening trance. He was taking her and
entering
her right there in the coffee shop in front of
everyone
. And no one would dare speak or even
breathe
too loudly, lest they feel his wrath enter them with hands and blades rearranging all they were; his violent jaw mauling their faces and necks into oblivion for their Outlander insolence against the king of the gods -at least, that's what his
heart
screamed. The lights would grow dimmer and even darken. The air would be thick with lust and energy and dominance. As he came inside her, it would fill her so perfectly that she would cry out in helpless, limp, soul surrendering ecstasy, and the earth it
self
might even 'quake; Gaia feeling the orgasm, too. Auz, in that moment, would put Heaven to
shame
.
§ "I mean..show me..what you know."
The vision faded. Auz snapped back to reality. His hands were still with fingers woven between hers. A final exhale, and still fairly audible and clearly aroused breathing escaped him again. His feathery touch at precisely the right energy centers in her surrendered limbs had echoed back to him the desires he had been sure she harbored.
'Give her time to feel it of her own core, Auzdein. Back off. Take her to where you can fill her with what you know. Give her time.'
"My lady,"
he bowed his head a bit, releasing her hands and standing.
"Verily."
His trench coat was lifted and flung about him, falling down onto him with arms sliding out its sleeve holes; his foot, in the same motion, sliding his chair politely back in under the edge of their table. The hat and scarf returned to their places upon his build. The bottle of water, now half emptied, was brought to his lips for a final, pre-stepping swig, re-capped, and dropped back down into the same cargo pocket off to the side of his leg. The right arm, bent at the elbow, was offered to her again.
WALK TO THE W-A:
Auz looked up at his building as they marched nigh,
"I always thought it looked like that building in the Ghostbusters movie…
" unsure if Freya had seen the movie, as that flick was now 3-score odd years old, he stood ready to explain.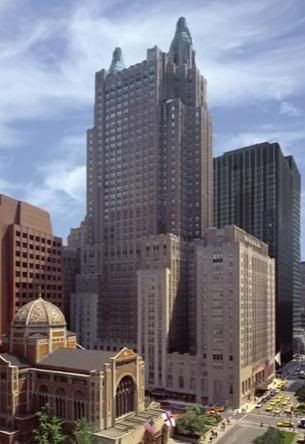 The doors are held open for them by a bell-hop:
They stroll through one lobby:
Pass the main lobby: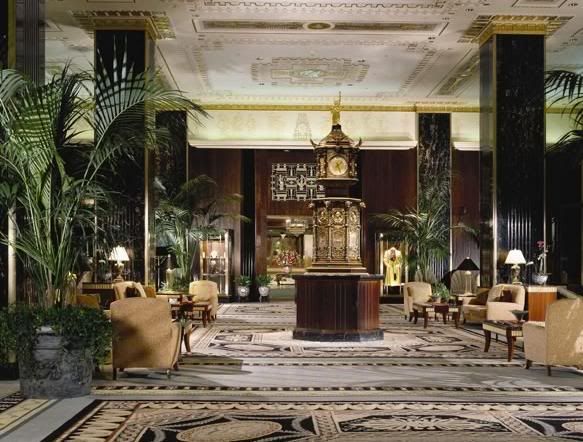 Take the first open lift, and then enter his suite:
WELCOMING HER IN; HIS FIRST GUEST
Auz unlocked and opened the door for her, politely and formally bidding her enter with a motioning of his hand. Once inside, he walked over to the bar counter-top and lit a bone china dish holstering three candles in glass tornados; one of lavender, one of cinnamon and vanilla, and a third of sandalwood. His coat, hat, and scarf were all tossed to the wayside, falling together into a tastefully disheveled stack atop the patterned cushion of one of his suite's antiquated chairs. Music began to play from the flat-screen plasma television:
((ooc: *Just let this link continue to play tracks in the background as you read to the end.))
(the music that he played for her)
Auz then turned to face her, resting his hands around her upper arms, looking deeply into her eyes for a moment to convey his wish that she relax and stand there, and then descended to rest upon both of his knees. Quietly taking the small bowl of water, and the folded washcloth placed alongside the floorboard of the foyer wall behind her, he placed them by their side, and raised Freya's feet one by one, slipping off her shoes and setting them to their
other
side. Now with the washcloth unfolding in hand, he dipped it into the bowl's hot water (how it had been hot in anticipation of her arrival would be a mystery for her to notice and inquire about), wrung it out once to let it steam and cool to a pleasant warmth, and softly said
"The master kneels and becomes the servant for his guests, humbling himself before them,"
washed her feet from top to bottom and in between her toes, and then massaged them thoroughly for several minutes.
Placing the bowl quietly back near the floorboard behind her, Auz rose, rested his hands around her upper arms again, and kissed her forehead.
"My home is now your home."
Heading through the living room to his bedroom,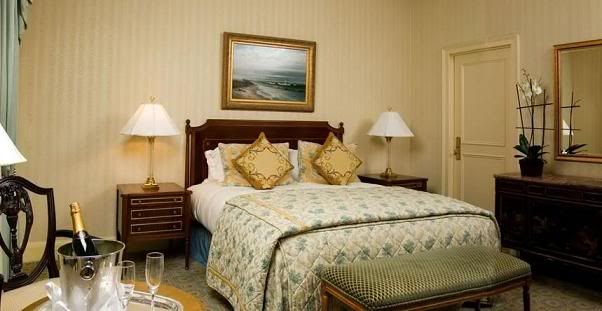 and then the washroom and shower, he offered her a shower, too;
"separately, …of course,"
a knowing smirk, and longing but disciplined eyes slipping away from hers as he left her sight.
After a quick shower, he donned pinstriped pajama trousers, bole colored house slippers, and a Marine-issue green-drab t-shirt. It was time to order room service;
"just a light snack to sate us as we discourse."
Auz found the leather-bound menu displayed upon one of his nightstands and brought it out to her.
"I have a recommendation, if I may take the liberties of placing the lady's order."
His suggestion was the house salad with their filet mignon.
AS THEY AWAIT THEIR FIRST MEAL: ASKING ABOUT HER WORLD
"I can't be certain what's calming me more; your divinity, your calming aura, or the slowly forming belief that you exist. Please.. Tell me more about your kind."
He almost said "
our
kind".
"I want to learn everything I may about them. Do you know where they are.. in the sky?"
recalling her not so cryptic line from the Belvedere. The faint releases from the three scented candles continued to play around them, lazily swaying through the clean air of the room. The acoustic guitar continued, as well.
EXPLAINING MEMORY READING
Auz first elected to explain what would be needed from her in order for the 'tech' he had hinted at to perform most satisfactorily.
"Please allow me to elaborate."
He bowed again, in accordance with his humble customs and courtesies.
"I would ask for your permission to interface with your encephalo; your brain, in order to sift through memories and make copies of any time windows in which you were looking at the night sky and stars were visible to you."

"My technology can read the stored electromagnetic data in your neuronal components the same way that type of data is read when stored on microchips. The procedure has no feeling or side effect; it's the same as reading data on a flash-drive, otherwise known as a thumb-drive. It will take less time if you call memories of star-gazing to the metaphorical front of your mind. Simply remember when you looked up at the night sky's stars, and imagine you are there again to remember the stars as clearly as possible –if it isn't too emotionally stirring for you, of course."
He would during this process, naturally, be projecting his calming aura around her like another hug (something he had only done at one other time in his life), while resting a warm, familiar hand upon the back of her own -and, perhaps, offering her even
more
of the touch they had revealed they so loved.
EXPLAIN DETERMINING HOW SHE REMEMBERS
"Since you are an extra-terrestrial, extra-sapien species, we would first need to determine how and where your body records memories. As we carry on a conversation, the machines in the room will monitor how your brain records and stores different types of memories. Most likely, being a carbon-based, bipedal, endoskeletal mammal, your brain facilitates memory by encoding in the hippocampus your biochemical reactions to sensory perception, at which point the hippocampus moves the processed data to be stored in your frontal lobe."

"Like a Computerized Axial Tomography (CAT) scan, nothing will be in contact with your body other than a table, gown, or pillow. Electromagnetically sensitive nodes throughout the machines of the room will passively observe the impulses in your brain."

"I would have already gathered the data on how your brain works, but I didn't happen to have my tools when I met you, and didn't feel as if I should bring them without making you aware of them –something such a rarity that it has never happened before and probably never will"
(with any other (person))
"henceforth."
EXPLAIN LOGIC behind Shift-LOCALITY LIKLIHOOD
"The Shift was an effect of the precession of the equinox and the parabolic, passing return of Sirius in our system's predominantly-binary co-orbit. Astrophysical laws suggest that such a localized interstellar event could only link and affect bodies in this arm of the galaxy. Therefore it shouldn't take longer than a month or so to plot the reverse azimuth and bracket the Oorts along the way that are capable of containing Earth-like planets in their Goldilocks Zones (their proper name is "HZ: Habitable Zone")."
EXPLAIN SYSTEM CLUSTER FINDING
"Once the memories are pulled, the computer checks for constellations in your cone-, or "field", of view –of which (constellations), it will likely find none (because constellations always appear vastly altered or non-existent from different points in Space). The computer then plots the movement of all the stars based on their positions relative to one another every time you looked at them. Then it makes educated guesses at which type of star each one is, and if any star-dots are actually galaxies or what-have-you. Based on matches of star types to their paths, it can determine within several hundred A-U where your planet is (an Astronomical Unit (AU) is the distance from our star, the Sun, to this planet, Earth, over the mean of the radius of its orbit), which gives us a local system cluster; your system and its adjacent neighbors (the solar systems bordering it in all directions)."

"You don't need to provide Pantheran calendar dates with each memory, as only relative star movement is sought, and as your calendars have little to do with ours; they would be arbitrary for this procedure."
EXPLAIN PLANET FINDING
Auz would only have to spend a handful of weeks sorting through all her relevant memories with the aid of his computer system, and there-by/by-such: finding which stellar bodies were visible from Panthera. Further
still
: compiling enough data to estimate the alchemical signatures of her population and their planet. From the data about how her body was composed, how it would react to and remember the array of elements and cosmic forces, and the memories deemed informative to the nature of the program, the computer would be able to estimate the composition of her planet; namely and firstly that of its atmosphere and blanketing vegetation, its topsoil, and its seasonal range of temperatures (based on the vibratory state of water; ice, hail, sleet, snow, frost, dew, liquid, cloud vapor, steam, or ionized into auroras) anywhere she had been and seen.
EXPLAIN TIME REQUIREMENT
"Getting there's the easy part. It's finding the exact place you want to go that takes some time. Looking through this galaxy for a star system with an Earth-like planet inhabited by sentient life, is like trying to find a needle in a barn full of other needles. There are about 400 billion star systems we can see in this single galaxy, and likely many more we can't see due to our lines-of-sight. Our research indicates roughly ¼ of them have one or multiple Earth-like planets. That's one-hundred-billion Earths out there,"
(100,000,000,000)
"and even if only 1 percent"
he held up his right hand's index finger
"of them have sentient life as we know it and can recognize it, that's still 1-billion"
(1,000,000,000)
"places we have to open up gateways to, in order to scan and check them against how you remember your world to look, smell, sound, and so on. That many gateways is as simple as turning on and off a light-switch, and takes almost no power at all for my city, because we've been developing that technology for a long time now, and it's about the same to us as managing millions of telephone calls through a city's switchboard is for Outlanders. In fact, it's almost exactly the same from a computer technician's standpoint."
"However, ..even with our dedicated supercomputer managing that operation, it would take more than"
he paused for a second to do the figuring
"...19-thousand-and-25 Earth-years, assuming gateways were being checked back-to-back, and no complications arose to extend any of them beyond a 10-minute scan opening. We could open up multiple gateways at a time, but it would still take ages to scan through each, plus doing so violates our S-O-Ps (Standard Operating Procedures) due to being considered tactically dangerous."
SYSTEM LOCATION LIKELIHOOD
"If, as I suspect, the beam of The Shift is limited to connecting entities within our arm, Orion's Arm, of this galaxy, the Milky Way, then we are talking about a location difference of between 10,000 and 30,000 light-years between our two planets, give or take. If we narrow our query to the smallest of this galaxy's 7 arms (ours; Orion's Arm), we only have to deal with about 1/29th as many solar system possibilities."

"If Panthera's solar system is not in the short Orion's Arm (but is still within our galaxy), then all constellations will be initially unrecognizable, and a location will take a week or two longer to determine. If, on the other hand, Panthera's solar system is in Earth's arm, Orion's Arm, then constellations farther from Earth, like Norma and Cygnus, will look very similar when on Panthera, while constellations that are nearer the Earth, like Sagittarius and Orion, will almost certainly be unrecognizable. This outcome will give us an excellent reference frame and expedite our bracketing."
POTENTIAL DELAYS IN SYSTEM FINDING
"The only potential delay I forecast in this process is the fact that, being from a different region of space, the light from stars we have here will be slightly offset from Panthera's vantage. From Panthera, you may have been seeing the same stars at younger or older times in their lives, which means a percentage of them will be in different phases of their life cycles (in your memories we copy for the computer to view), and therefore will also be different classes of stars, which will make it take a little bit more time to match them with what we are seeing here on Earth."
RECAP on the PROGRAM
"But!"
he clasped excited and optimistic, enthused hands in front of his face, with a raised brow and a cheeky, supportive grin,
"either way, I'd say in about one month, give or take a week, we'll have found where our two homes are in relation to one another."

"And the program will be able to see if there are any distortions or line-of-sight blockages, giving us some more data on the dark matter between us, which stars you can see that we can't, which stars we can see that Panthera doesn't, their gravity- and energy-well relationships, et cetera."

"It's really a simple program. You'd be surprised. It's just the volume of data being sorted that's the time consumer. We'll be processing it on a super-computer roughly one cubic mile in volume, with technology about 100 years ahead of what you've found here amongst the public (and that's saying something with the exponentially increasing development-curve), so after three weeks of finding and copying your applicable memories, and determining their historical sequence, it will take 1 or 2 weeks to make those stellar determinations."

"It takes more time to copy memories from your mind than it does to make all those calculations and comparisons because you have to take breaks, eat, return home, and so forth; the computer in my city doesn't. It can run indefinitely without over-heating. And its heat actually gets used for warmth and fuel throughout adjacent facilities, so even if it got warm, it would only comfort us."
THEIR MEAL ARRIVES
A gentleman in a tuxedo rapped upon their door, Auz excused himself, headed over and opened it, and offered a friendly smile and a slight bow at the waist in the Japanese style. The waiter brought in their order:
And recited what each dish was:
"The world famous Waldorf Salad,"
: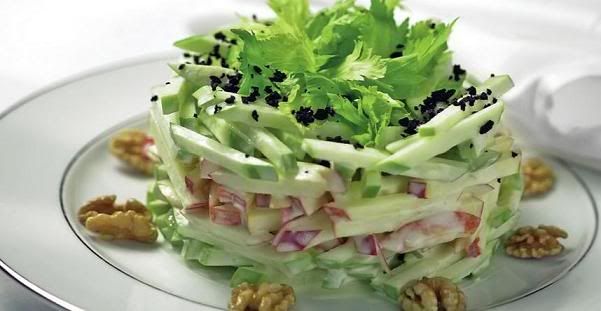 "and Filet Mignon with Bleu Cheese Crust."
:
Bowing once to each of them before stepping back out and closing their door for them,
"Monsieur, Mademoiselle, bon appétit."
Auz had been speaking French to him a week earlier, having learned of the gentleman's French lineage.
EXPLAIN POSSIBLE STATE OF HER WORLD
Auz sat next to Freya this time as they began to dine, seeing in the way her body and eyes had moved at the coffee shop, that she was losing interest in having that much space between them. He sat on the side of hers which allowed both of them to flare their fork-operating arm's elbow out away from each other.
Auz took a bite of their shared meal, closed his eyes with great appreciation for its flavors and the salivation it was causing within him, finished it, and continued:
"The question is: how did the Shift affect your world, and do you want to find out? I hypothesize that if the beam was as it has appeared to our scientists to be, then it was part of an alignment that created traffic traveling in both directions through it, and therefore left a fair amount of our humans on Panthera… as well as contributing to the creation of meta-Pantherans, zombies, the whole nine yards of what we have here… Pardon the expression."
He recalled the origin of it and explained:
"The whole nine yards" means "(give them) everything", and comes from one of our Great Wars, or "World Wars", where some aircraft used belts of ammunition for their pod gunners. Each belt was about nine yards in length. When the pilots or any other crewmates spotted enemy aircraft coming into range, they would say "give them the whole nine yards". So, when, for example, I say "the whole nine (yards)", I am saying "everything". It can be used to convey totality, or to order all available toppings on a menu item. But I digress."

"If it were me, I would rather know than wonder."
Auz took another bite and let her think about these things, but not long enough to start a worry-tangent.
"Worst-case scenario: Panthera was enslaved, or it blew up, but.. at least you get closure,"
a smirk and loving, reassuring eyes toyed with his face and her heart strings.
"Best-case scenario: Panthera wasn't altered as adversely as Earth was (relative to the humans) and everyone you care for is elated to see you again."
TRAVEL METHOD
"To safely travel through a trans-stellar gateway, you simply choose a Repulsine-based craft to negate the vast majority of taxing, high-velocity forces like inertia, temporal flux, solar wind, and comet tails."

"It turns out, ..I am a rocket scientist;"
he fought a smile,
"I majored in aerospace engineering at one university. Thusly, I design my own ships, and can not only find your home; I can fly you to it for free. ...It's a lot easier than most people think. The only difficulty is spending the time and coin to learn the four years of material."
AFTERTHOUGHTS
"Overall: with our predominantly-binary solar system, and the data we collected from the Shift beam, I would put money on Panthera not only being located within Orion's Arm, but also being within 1,000 light-years of us, meaning our computer processing will only take days; not weeks. You may have your answer and a free ticket back home before the passing of a single Julian-calendar Earth-month."
He took another bite and savored it, too.
"But I always caution my kin to 'expect nothing, and you will always be pleased', so be patient."
STARTING THE MEMORY SUMMONS, FILTER, AND COPY
Once their meal was complete, and only upon Freya's consent, Auz made ready to begin the remarkably comfortable process of finding her a way back home. Sitting behind her on his suite's sofa, he playfully instructed:
"Nut to butt,"
explaining that it was a Marine Corps boot camp phrase that meant "everyone sits in a straight line, legs open, leaning back against the chest of the recruit behind you".
With his legs bordering the outside curves of hers, he let her lean back into his hug; his arms sliding around the front of her torso, where then one hand began rubbing her belly as the other forearm settled above it to let her breasts rest down upon it. This took the weight of them off her chest, leaving them feeling weightless as if floating. He then asked her to lean her head back;
"Use my trapezius as your pillow. The greater the proximity, the more rapid and seamless the observation of your starry skies will be."
A tickled thought made it occur to him in that moment that she might not want it to take only a short time, seeming to love his touch more with every passing glance and graze, but they would have plenty of time for that sort of thing later... The candles, quiet guitar, and soothingly filled bellies continued to work their magic.
"I want to see Panthera."
He meant literally, but for now, seeing it allegorically through her eyes (their memories) would do.
"Would the lady describe it for me, as she remembers seeing and feeling it."
This would naturally cause her mind to call forth her most vivid memories of it, painting a motion picture like a movie his machines could watch and help him analyze. How she saw and felt her world, in combination with the biometric data he had already amassed from being in her presence, would indicate to him which elements, combinations, and permutations her body was perceiving, giving him a list of predominant ones to attune the scans for when the gateways blinked opened like longer-ranged camera shutters. When the scans detected the proper ratios of the predominant elements, successive scans would check for the more detailed and minute elements and ratios from her memories. Eventually, a match would be made.
ONCE ENOUGH MEMORIES WERE RECOUNTED AND RECORDED
"You have mustered spirit that gives me way and engine to whoop and howl. I am thankful, fair lady."
If she was around much longer, she would see him whoop and howl; another part of his holy law and culture.
He had to ask:
"Do you.. have someone?"
He wasn't about to toot his horn or try and get a foot in the door. He just wasn't comfortable talking to snappy, pea-brained Outlanders.
And then:
"Stay the night? –just to talk more about our two homes…"
Auz wouldn't be offended or hurt if she didn't feel comfortable, but after what they had already shared in so little time, he
had
to ask; the spirit was calling him. Besides, he reasoned, it would give his 'tech' even more time and memories (with her dream streams) to work with for her.